CHECK ENGINE LIGHT ON? WE CAN HELP!
Here at Country Club Service & Smog, our team of highly skilled, trained, and certified mechanics dedicate their work to making sure your car performs the best it possibly can. Our auto repair services come highly recommended by customers in the surrounding areas of Stockton. We provide a friendly, professional and skilled environment where your satisfaction and safety is our highest priority.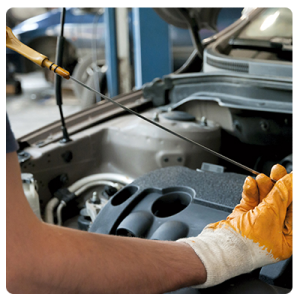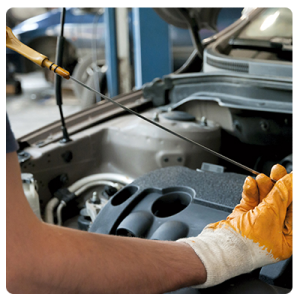 Preventative maintenance is very important with vehicles of yesterday, today and tomorrow! By making sure your vehicle is in perfect working order, you can rest assured knowing you and loved ones are safe in your vehicle. In fact, many parts on your vehicle are interrelated. Ignoring maintenance can lead to trouble: specific parts — or an entire system — can fail! Neglecting even simple routine maintenance, such as changing the oil or checking the coolant, can lead to poor fuel economy or costly breakdowns. It may also invalidate your warranty! Let Country Club Service & Smog give you peace-of-mind!
By following  the manufacturer's maintenance schedule in your vehicle owner's manual, you can protect your vehicle from breaking down when you least expect it. Here at Country Club Service & Smog, we offer an extensive list of auto repair services to take care of your vehicle's every need. To find specific auto repair services to fit your needs, please click on one of the icons to the left for more information.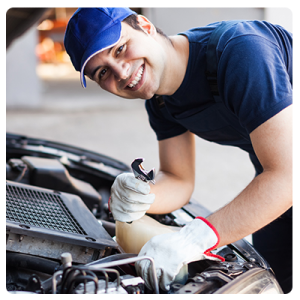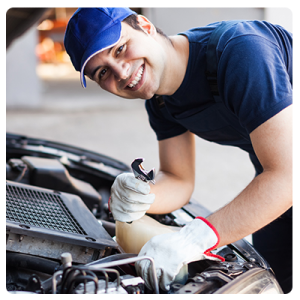 At Country Club Service & Smog, we pride ourselves on providing spectacular customer service and satisfaction. Our goal is for you to be completely satisfied with our auto repair services! Let our certified technicians put your mind at ease. When it comes to your vehicle's maintenance, trust Country Club Service & Smog for all your auto repair needs. Feel free to call or bring your car to our location, we guarantee you will leave here satisfied!
Sincerely,